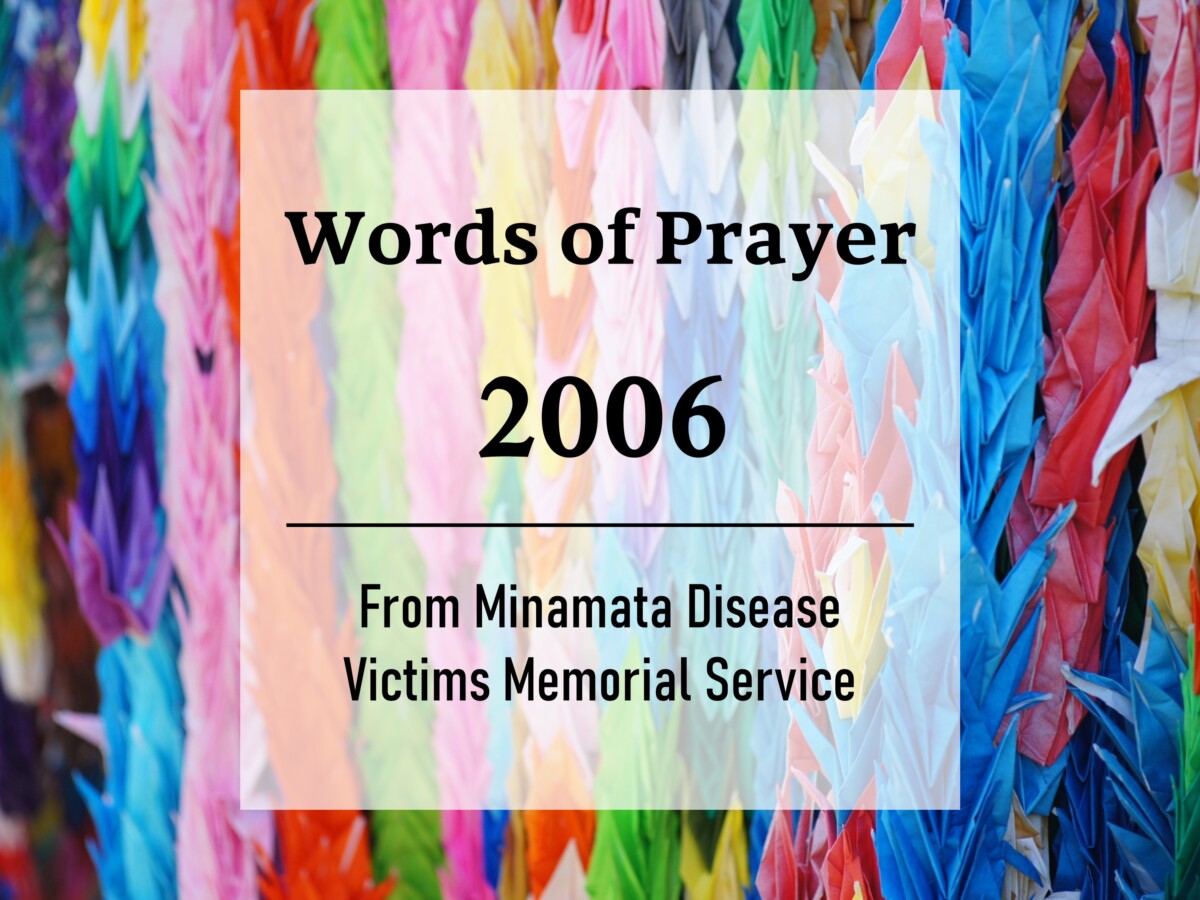 水俣病患者・遺族代表 「祈りの言葉」
Minamata Disease Patient and Bereaved Family Representative's "Words of Prayer"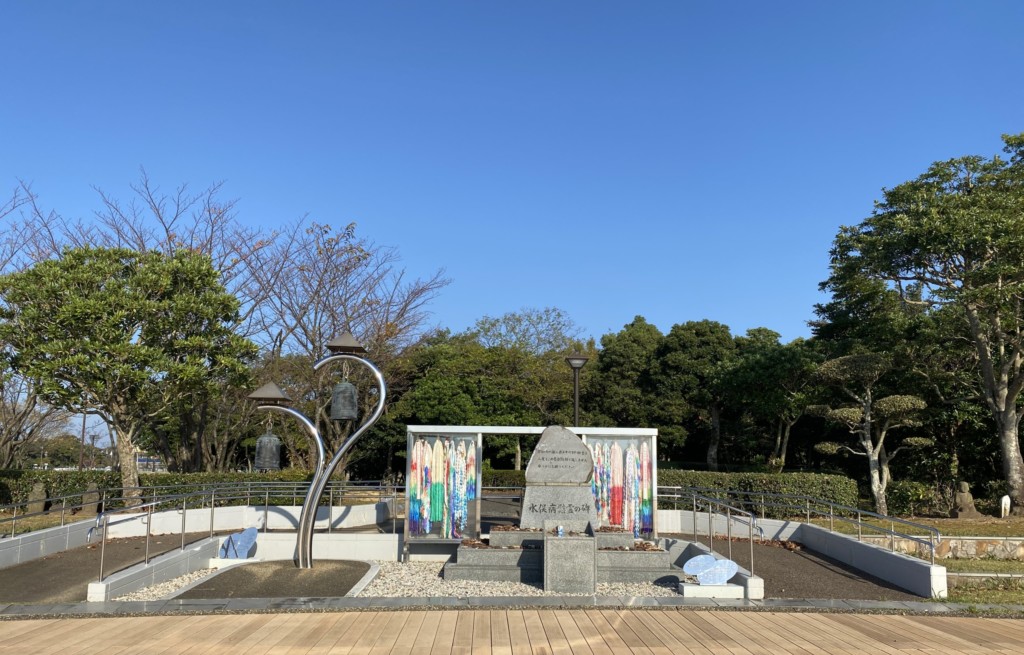 公式確認から50年を迎えるにあたり、犠牲になられた方々に対しまして、患者遺族を代表し、心から祈りの言葉を申し上げます。
As 50 years have passed since the official confirmation, I would like to express my heartfelt prayers on behalf of the bereaved families of the patients for the victims.
私たちは、ここ水俣で平穏な生活をおくっていたのに、チッソの廃液によって水俣病患者になったことは言うまでもありません。
患者宅では、働き手を失い、収入の道が途絶え、偏見差別に悩まされ、精神的にも肉体的にも言葉では言い表せない苦境の毎日でありました。
私は、水俣病で両親を亡くしました。父は熊大で狂い死にし、原因が分かればとのことで解剖され、母は4年間寝たきりのまま息を引き取りました。私にとっては、まだまだ親が愛しい時期でしたので、本当につろうございました。
私は、この地獄のような実体験を多くの人々に伝え、水俣病のような公害を二度と繰り返して欲しくないと思い、水俣病資料館で語り部を務めています。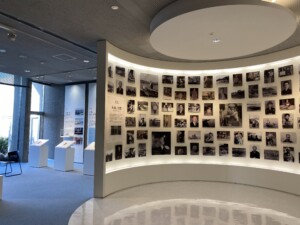 We used to live peacefully here in Minamata, but now we have become Minamata disease patients. Needless to say, it is obvious that this disease was caused by Chisso's harmful wastewater.
At the patient's home, they lost their workers and their way of income was cut off. they were plagued by prejudice and discrimination, and their mental and physical plight was unspeakable. In addition, the patients and their families have suffered from prejudice and discrimination. They have lived through unspeakable hardships, both mentally and physically.
I lost both my parents to Minamata disease. My father died insane at Kumamoto University Hospital. To determine the cause of the disease, my father's body was autopsied after his death. My mother passed away after spending four years of bedridden life. I was still very young at that time, and I still felt like I missed my parents, so it was really hard for me.
I don't want to let pollution like Minamata disease happen again, so I am working as a storyteller at the Minamata Disease Museum to share this hellish experience with as many people as possible.
昭和34年、生活が日々困窮する中、責任と補償を求めてチッソ正門前に座り込みをせざるをえませんでした。
当時の市民の視線はそれはそれは冷たいもので、 「なんか!おまえどんが、傷んだ魚ば食べたくせん、チッソは悪なか!」と原因であるチッソよりも、私たちが悪いように扱われた気がします。
それが延々と続き、政府が公害病と認定してくれるには、長い月日がかかりました。
その間、患者家族は、人目につかないよう納戸や納屋に隠れて生活し、症状がひどくなった者は精神病院に運ばれました。特に適齢期の子を持つ親は、病気をひた隠しにしていました。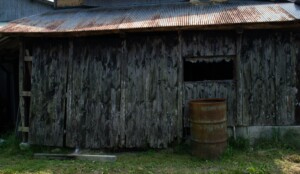 In 1959, as our daily lives became more and more difficult, we were forced to sit in front of Chisso's main gate to demand that the company's responsibility be clarified and that we be compensated for our lives.
The people around us at the time were very cold. "What the hell? You're the ones who ate the bad fish. It's not Chisso's fault!" I think we, the patients, were treated as something more wrong than the Chisso that caused the disease.
We were treated as such for a long time, and it took a long time for the government to recognize our disease as pollution.
During this time, patients and their families lived hidden in storage rooms and barns to avoid attention, and those with worsening symptoms were taken to mental hospitals. Especially the parents with the children of marriageable age were keeping their illnesses secret.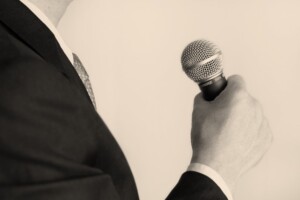 昭和47年、先生方の進めもあり、スウェーデンで開催された第1回国連人間環境会議に水俣病患者として出席し、世界の人々に全身で公害の悲惨さを訴えました。
半世紀を迎えた今、患者は、病気の悪化と高齢化に悩まされ、次々と命を絶っています。
母親の胎内で水俣病になり、生まれてきた胎児性患者の多くも50歳を迎えます。彼らは、恋愛も結婚することもできず、必死にこれまで生きてきました。ここに参列されている方もいらっしゃいますが、病床に伏し、参列できない方も他に何人もいらっしゃいます。大変むごいことです。かわいそうでなりません。
私も、病状が毎日ひどくなっていくのが、はっきりと分かり心配でなりません。何をするのにも手伝ってもらい、やっとの思いで生きています。
In 1972, with the encouragement of my teachers, I attended the first United Nations Conference on the Human Environment in Sweden as a patient of Minamata disease and appealed the misery of pollution to the people of the world with my whole body.
Now, half a century after the outbreak of Minamata disease, patients are suffering from the worsening of the disease and aging, and are taking their lives one after another.
Many of the fetal patients, who were exposed to mercury, the cause of Minamata disease, in their mothers' wombs are now 50 years old. They have been unable to either fall in love or get married, and have struggled to survive so far. Some of the patients are here to attend, but there are several others who are too ill to attend. It's a very tragic thing. I feel so sorry for them.
I am also worried because I can clearly see that my condition is getting worse every day. I have to ask for help in everything I do, and I barely survive.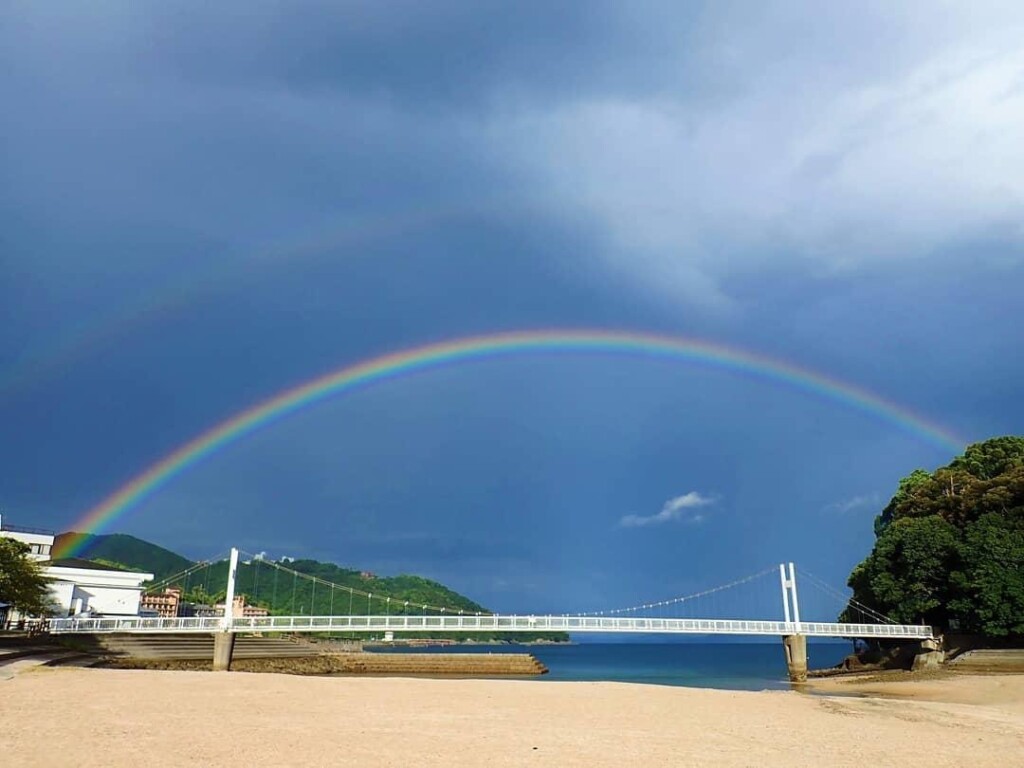 一時でもいいので、公害の苦しみと重みから抜け出したいのですが、かなわぬ思いです。
けれども、唯一の救いがあります。昔と違い、市民からは温かく励まされるようになりました。以前のような平穏な暮らしが戻って来ました。その中で、未だに問題が解決できないことをとても残念に思います。
私は、ここでまた、みんなが再スタートをしなければならないと思っています。今の子ども達が聞くだけでなく、各々の暮らしの中で自然や生命を大切にし、人の痛みの分かる人間に成長して世の中を築いてくれたとき、犠牲になられた方々の気持ちが報われると思います。
I wish I could escape the pain and weight of pollution, even if only for a moment, but that is beyond my reach. But there is only one salvation. Unlike in the past, I am warmly encouraged by the people around me. The peace and comfort of my old life has returned. In this situation, I am very disappointed that the problem still cannot be solved.
I believe that this is where we all need to start over again. If today's children will not only listen to our stories, but also grow up in their own lives to value nature and life, to understand the pain of others, and to create a society, I believe that the pain of the victims of Minamata disease will be repaid.
平成18年5月1日
May 1, 2006
患者遺族代表 浜元 二徳
Nintoku Hamamoto,
Representative of Minamata Disease Patients and Bereaved Families
水俣病資料館ウェブサイトより
Reference Minamata City Minamata Disease Museum Website
翻訳 水俣インパクト  translated by minamata impact
コメント ( 0 )

トラックバックは利用できません。